Hilary de Vries

'a Scottish composer who breaths in her Highland landscape and exhales it in dances of rippling melody'
RnR Magazine
Hilary de Vries is a Scottish composer/musician whose work is greatly influenced and inspired by the landscape of Scotland, its people and birdsong, especially that of the Highlands where she lives. She has been making music for most of her life and composing for well over 20 years. Her music is full of melody, with strong rhythmic patterns and uncommon time signatures adding extra depth. The tunes are quintessentially Scottish, but always with a twist; timeless and with a highly original voice.

She mainly composes for harp, bagpipes and recorder, with many of the tunes also played on other instruments, including guitar, accordion and fiddle, and is also involved in song writing, either as composer, lyricist or both.

Over the years Hilary worked in various collaborative projects with poets and other musicians, including Bill Taylor, Aonghas MacNeacail, Donald S. Murray and Kenneth Steven. Together with harpist Bill Taylor she brought out a book of her harp tunes 'Heartstone', arranged by Bill, and described by Folk Harp Journal as 'a great addition to the repertoire of a wire-strung harpist'. She was invited to write music as part of a poetry performance of 'Deirdre of the Sorrows', a sequence of poems by Kenneth Steven based on the Celtic legend.

Other publications of her music include a book of bagpipe tunes 'The Barley Skimmers', with a foreword by renowned piper and scholar Allan MacDonald, and 'A Song Among the Stones', music composed in response to another collection of poetry by Kenneth Steven. Some places have been so inspirational they have led to their own tune book, places like Orkney in the book 'An Orkney Sampler', and 'The Black Isle Collection', filled with tunes that capture the character and colours of the Black Isle, a peninsula in the north of Scotland.

She has also brought out an album 'Cherry Blossom After Rain' of her wire-strung harp music that brings together influences of Scotland and Japan through music that is beautiful, minimalistic and calming. More recordings are planned.
Composer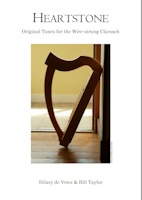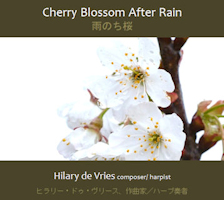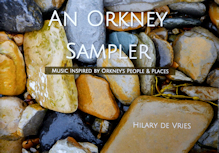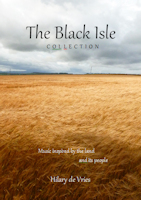 All titles on sale at Bandcamp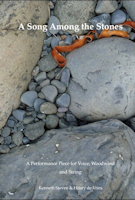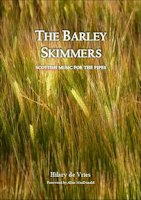 'Hilary writes tunes that give affirmation to a deep love of the landscape and nature of the Highlands'
Duncan Chisholm, fiddler/composer
'the careful listener will hear the influence of poetry...wind, sunshine, rivers, birds and all atmopsheric elements'
Irish Music Magazine
If you are interested in using any of Hilary's music or have a general enquiry you can get in touch using the form below.

(Your details will only be used to answer your enquiry and will not be passed onto any 3rd party).

HTML Forms powered by
Wufoo
.